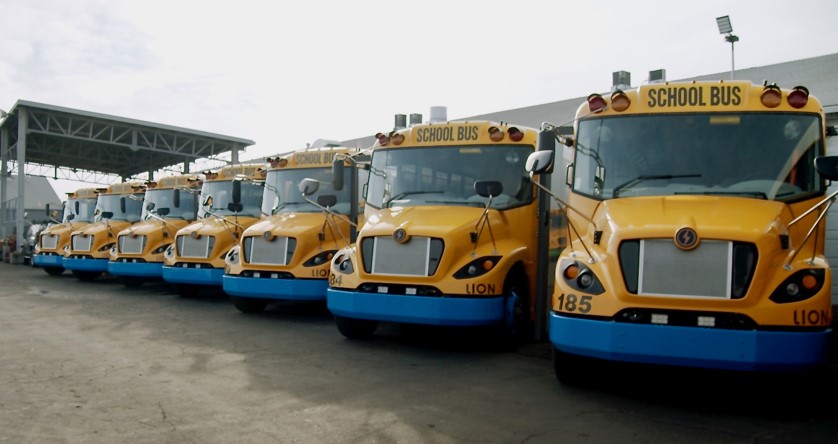 Lingering myths about alternative fuel sources can steer transportation directors in the other direction when considering transitioning to alternatives, like electric. However, this year's virtual Green Bus Summit provided an opportunity for transportation leaders to learn more about the realities of transitioning school bus fleets to electric from peers who have already made the switch. According to Claire Miller's keynote address, complexity and cost are currently the most prominent barriers for transitioning school buses to electric. 
Tim Shannon, the largest operator of electric school buses in the nation, stated that infrastructure is one of the biggest challenges for electric buses. Although Shannon has to consider the electricity bill when using infrastructure for electric school buses, he has found that due to California's climate and energy costs electric school buses are less expensive to run, particularly when grants help with the initial purchase point. Shannon and his peers continued to also debunk some of the myths surrounding electric buses. These myths included that electric buses do not have a good range, that electric buses are more prone to explosions, and that they don't function well in cold weather. Many of the fleet managers found that the range for electric school buses is generally sufficient enough for regular school bus trips and that schools can often run fewer routes than they initially believed they needed. However, long-range travel can still be a challenge so contracting bus charters have been found to generally be a good solution for these kinds of trips. Many of the electric bus fleet operators also explained that, although rare, diesel engines explode just as much as electric engines, but it is just talked about less. Electric vehicles are also adorned with stickers that indicate where the electric shut-offs are located.  In addition, fleet managers in colder climates reported that they had not had any issues with bus functionality in the cold and that the cost of operating the buses had equaled that of diesel vehicles.  
The article continues to discuss some of the various challenges faced with transitioning to electric school buses and solutions. To read more of what was discussed at the Summit, check out the full article here.