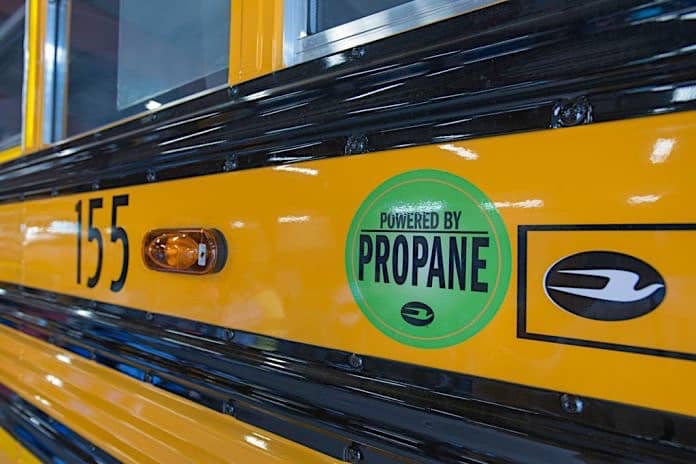 While electricity controls the industry in regards to zero emissions and low maintenance, propane is beginning to prove its reliability as an alternative to diesel. At this year's Green Bus Summit, president and CEO of the Propane Education and Research Council, Tucker Perkins, broke down the five benefits of utilizing propane vehicles: availability, clean emissions, cost, range, and operability in extreme weather. Perkins also cited a study that found that propane reduces oxides of nitrogen by 96 percent compared to diesel engines. Trey Stow, director of transportation for Fulton County Schools in Atlanta, is currently operating over 400 propane buses and noted that making the switch to propane buses has actually made hiring quality technicians easier. 
Meanwhile in Birmingham, Alabama, the Director of Transportation, Casey Jo Foster, has begun utilizing 28 propane buses across the district thanks to a federal tax credit. Foster explains how the implementation of propane buses is beginning to make the district money and adds that he anticipates a $1 million budget surplus after his entire fleet is converted to propane. Some transportation directors even reported having more confidence in their propane buses in cold weather than their previous diesel counterparts. Amy Rosa, director of transportation at Wa-Nee Community Schools in Nappanee, Indiana, stated that even in negative 15-degree temperatures (negative 35 with wind chill), the propane buses are starting up perfectly. In addition, many of the directors have found that they have reduced maintenance costs. 
Although electric engines are at the forefront of alternative fuel transitions, propane has shown itself to be a viable alternative fuel option with its infrastructure likely to expand in the future. Click here to read more about propane buses as an alternative solution.